Saturday, April 13, 2013 at 10:04PM
http://www.bdonline.co.uk/news/eduardo-souto-de-moura-ignores-pleas-from-leading-architects-to-boycott-wolf-prize/5053170.article#comments
by Eilzabeth Hopkirk Building Design 13 April 2013
The $100,000 Israeli prize is handed out annually
Eduardo Souto de Moura has accepted the $100,000 Wolf Prize despite being urged to boycott it by a string of leading architects.
Will Alsop, Eva Jiricna, Ted Cullinan, Charles Jencks, Neave Brown, Kate Macintosh and Bob Giles signed a letter from the pressure group Architects and Planners for Justice in Palestine which asked Souto de Moura, who won the Pritzker in 2011, to turn down the prize.
The letter said: "We were saddened to hear that you have been awarded the Israeli Wolf Prize, not because you are not deserving of such awards, but that it is being offered to you by the Israeli state, in a very cynical move that would give them the respectability that is not deserved.
"It is ironic that the award is for architecture, since the practice of architecture in Israel defies international norms and codes of ethics and demeans the humanity and high ideals of our profession."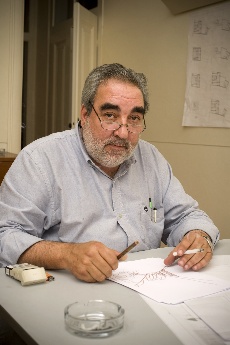 Eduardo Souto de Moura
The Wolf Prize is awarded annually in a number of categories ranging from agriculture to chemistry. The arts prize, for which Souto de Moura was nominated, alternates between painting, music, architecture and sculpture.
Previous architect laureates include David Chipperfield, Jean Nouvel, Fumihiko Maki, Frank Gehry, Denys Lasdun and Souto de Moura's father-in-law, Alvaro Siza.
In its citation, the jury said it had picked the Portuguese architect for his "exceptional skills as a designer" and for "showing how buildings can philosophically and experientially engage with the natural world".
It added: "In a body of work of different scales and types, in Portugal and abroad, Eduardo Souto de Moura has created a better environment for people in a clear social frame work.
"Of particular note is the coexistence that his buildings establish between society and nature, most poignantly in the stadium at Braga."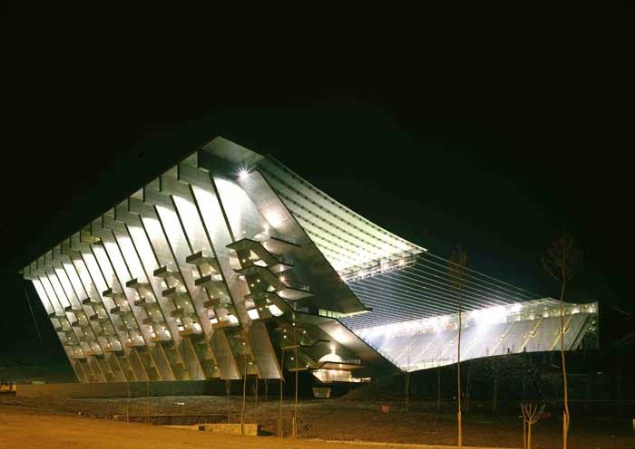 2000-2003, Architecture project for the Braga Stadium Source: Luis Ferreira Alves
The first of two open letters urging Souto de Mouro to reject the prize, both written by British architect Abe Hayeem, chair of Architects and Planners for Justice in Palestine, said the presentation would be made by people responsible for actions that have resulted in "illegal territorial expansion, mass killings and horrific urban destruction".
It concluded: "To accept the Wolf Prize would be giving credibility and respectability to such a state. We urge you, in solidarity with the besieged Palestinians, to reject this prize, which will give you much greater prestige as a supporter of human rights."
Souto de Moura's office confirmed he would be accepting the prize.

APJP
|

Post a Comment
|